Anita Philpott - F.B.A.E, B.I.A.E, B.A.S.C
Electrolysis works! It is the only proven method of permanently removing hair. All other hair removal systems are temporary and the hair will return. Electrolysis is suitable for women and men and anyone inbetween. I welcome any gender to the clinic and have treated many trans people over the years.
People feel better about themselves after treatment. The anxiety and stress caused by unwanted hairs or unsightly blemishes can make life difficult. You can expect a caring, knowledgeable and supportive environment during the time you are being treated. Total confidentiality is assured at all times. I have been advising people on how to manage self esteem issues, around unwanted hair and skin imperfections for more than 30 years.
I stay up to date with all developments in the industry and have state of the art equipment to ensure the effectiveness of the treatment and the comfort of my clients.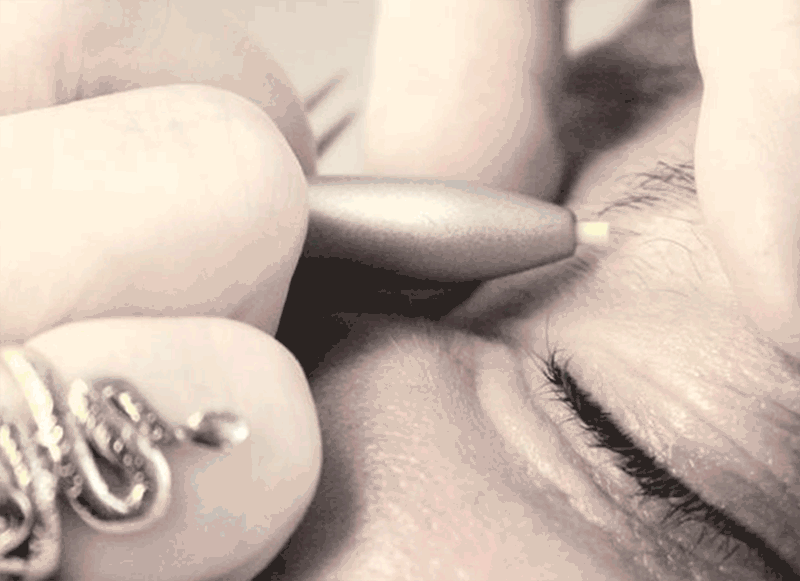 Electrolysis is special. It was developed 130 years ago in the USA by an ophthalmic surgeon, to permanently remove painful ingrown eyelashes. It has gone through some developments since then, but it has some great features.
It is permanent – the only hair removal system that is.
It is ultra specific – being able to deal with the smallest problem in an exact and controlled way.
It has history. We know that it does not cause disease and is very safe.
There is little downtime if any, you can carry on with your life while undergoing treatment.
All skin colouring, all hair colouring and all parts of the body can be treated.
…. Now for a little but!
In this age of instant gratification and wanting-it–now, electrolysis treatment does take time and is a process that should be treated as a project, a positive advancement in becoming the person you want to be and it is a time when you will form a genuine partnership with your electrolysist to achieve the best outcome.
Your hair has taken time to grow and we must work with the growing cycle of the hair to remove it once and for all. But you will soon see that it is worth the dedication. Suddenly the time spent using temporary methods of hair removal is given back to you as the hairs stop growing and you will no longer have to keep checking for new hairs – the electrolysist does that. A good electrolysist will help you manage the situation as regrowth begins and will offer constructive support throughout.
It is important that you keep to suggested appointments/timescales and embrace the process. There will be less progress if you do not keep to regular appointments which are set to deal with your unique hair problem.
The BIAE electrolysist is highly skilled and knowledgeable and you can hand over your problems with the assurance that he/she knows what they are doing.
Anita is registered with Southend on Sea Borough Council to undertake the practice of electrolysis.