Skin Camouflage
Port wine stains
Chloasma (dark patches)
Vitiligo (light patches)
Pigmented skin
Vein coverage
Sun damage
Strawberry / Stork marks
Acne scarring
After laser surgery
After major surgery
Scar management



Every human being wants to be accepted in their own world. For those with skin pigmentation or disfigurement it is often more difficult and deep psychological problems may arise. There is fear of rejection, people staring, rudeness or just being treated differently.
Skin camouflage can help build confidence and may be a useful tool for some people.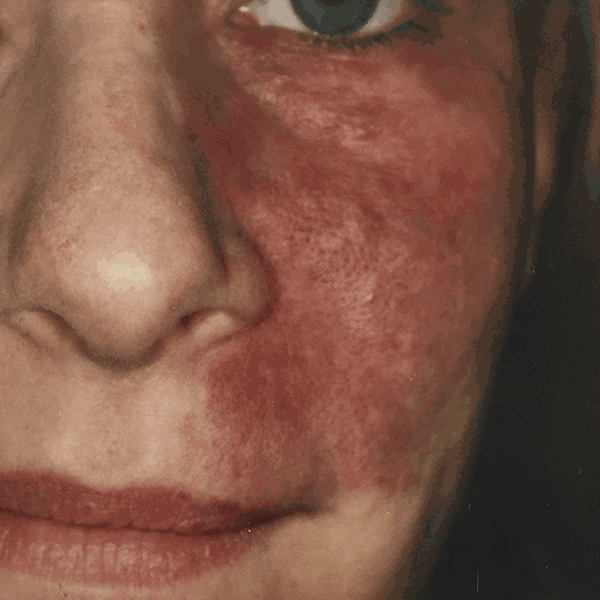 Camouflage Creams
Camouflage creams have the potential to cover any pigmented skin. They are hypo-allergenic & most have an SPF of 15. They come in handy pots & tubes which last a long time. You may need to mix colours together. There are several manufacturers & hundreds of colours. We know how difficult it is for you to guess the right colour of product.
I will give you a workshop lesson
I will give you a workshop lesson which will last between 45 min - 1.5 hours. During this time I will find out about you, your concerns and your medical history. Time will be spent finding a good colour match and explaining in practical, simple terms how you can achieve excellent cover. You will be encouraged to practice under guidance. Daily routines and potential problems will be discussed.
After laser surgery/face lifts/surgical operations
As soon as the skin is dry and stitches have been removed - with your surgeons approval - camouflage cream can be used to help ease you back into life again.
The British Association of Skin Camouflage (B.A.S.C)
This organisation trains professionals to deliver help to those who need it. They are in touch with all self-help or information groups e.g vitiligo, facial cancer & acne and aim to find new ways of helping people with disfigurement and pigmentation problems. www.skincamouflage.co.uk